Welcome to ITSA Portal
This is a platform for officers of Indian Telecommunication Services (ITS) to share their Views, News, Latest happening in the world of telecom and to remain in touch with each other. You need to have Username/Password to enjoy the full features of site.Please contact your CS or moderator to get your username and password.
About ITSA
ITSA (Indian Telecommunication Services Association) is an Association of ITS officers. The Indian Telecommunications Service, widely known as ITS, is an organised Group A Central Civil Service of Government of India. The appointment to this service is done through Combined Engineering Services exam held every year by Union Public Service Commission (UPSC) of India. The service has been created to meet the technical and managerial functions of the government in areas related to telecommunications.The Department of Telecommunications (DOT) had been run for years by this cadre of civil servants.The officers of ITS are working in senior management and administrative positions in the Department of Telecommunications (DOT), Bharat Sanchar Nigam Limited (BSNL), Mahanagar Telephone Nigam (MTNL), Telecom Consultants India Limited (TCIL), Telecom Regulatory Authority of India (TRAI),Telecom Dispute Settlement Administrative Tribunal (TDSAT),Unique Identification Authority of India (UID), Central Vigilance Commission (CVC) etc.At present, ITS officers are also working in many other central and state government assignments on deputation.
---
---
News and Events
PANDIT DEENDAYAL UPADHYAY TELECOM EXCELLENCE AWARDS 2018.
2018-05-21 21:47:26

The Department of Telecommunications(Ministry of Communications) invites nominations for Pandit Deendayal Upadhyay Telecom Skill Excellence Award 2018 from the citizens of India for their special contributions in the last 3 years, in the areas of Telecom Skilling, Telecom Services, Telecom Manufacturing, Telecom Applications in deploying telecom dependent sectoral solutions for different fields such as agriculture, commerce, health, education etc. For details please refer http://www.dot.gov.in/sites/default/files/2018_05_11%20Awards%20SD_0.pdf?download=1
ITS COMMUNITY GREETINGS ON WORLD TELECOMMUNICATION AND INFORMATION SOCIETY DAY (WTISD)
2018-05-17 16:24:59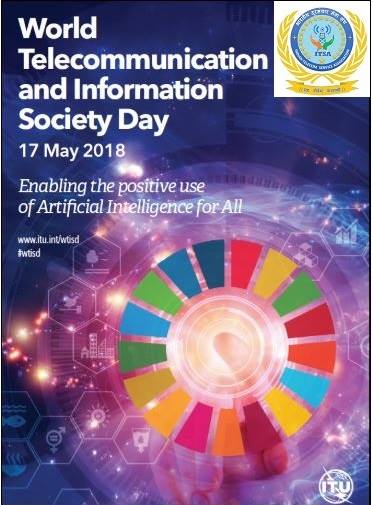 Today is World Telecommunication and Information Society Day (WTISD). This historic day, 17th May, marks the anniversary of the signing of the first International Telegraph Convention and the creation of the International Telecommunication Union.
The purpose of WTISD is to raise awareness how Information and Communication Technologies can bridge the digital divide and how they can be catalyst for economic growth and bring society closer.
WTISD 2018 Theme: Enabling the positive use of Artificial Intelligence for All - to accelerate the United Nations Sustainable Development Goals (SDGs) - to help people lead better lives by improving healthcare, education, finance, agriculture, transportation, and a wide range of other services.
INDIAN TELECOMMUNICATION SERVICE (ITS) ON YOUTUBE.
2018-05-13 18:37:54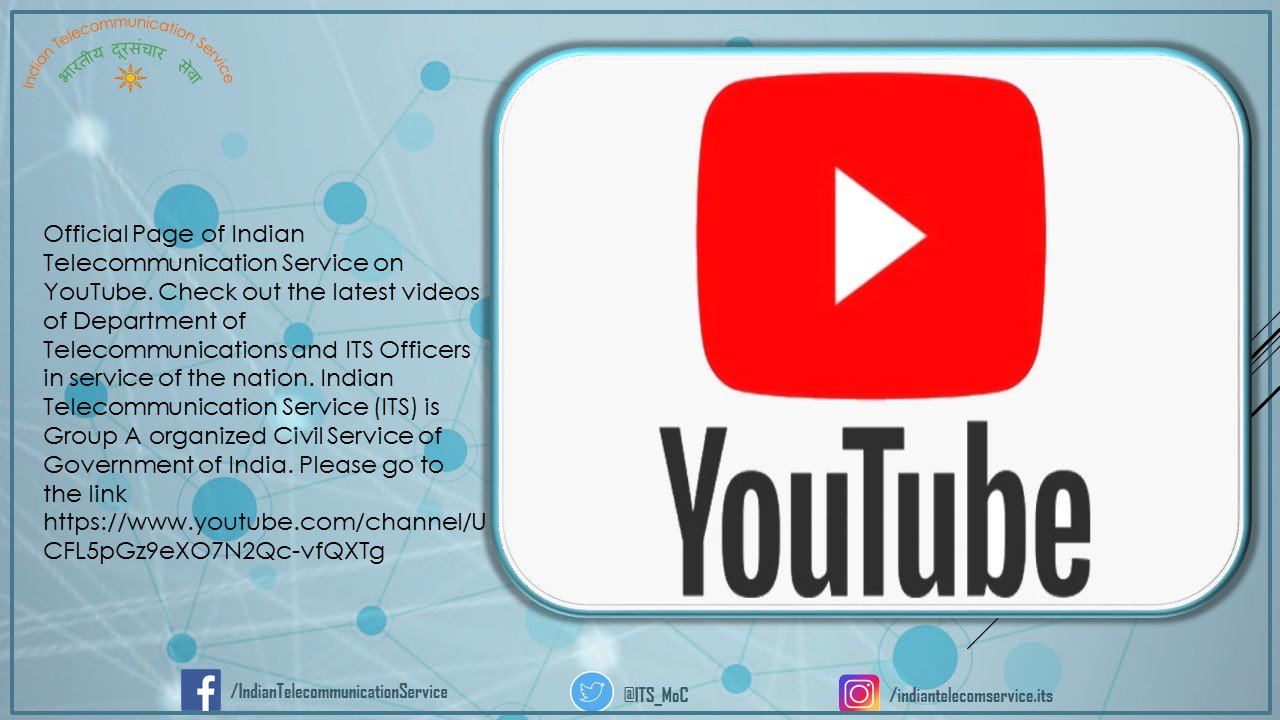 Official Page of Indian Telecommunication Service on YouTube. Check out the latest videos of Department of Telecommunications and ITS Officers in service of the nation. Indian Telecommunication Service (ITS) is Group A organized Civil Service of Government of India. Please go to the link
https://www.youtube.com/channel/UCFL5pGz9eXO7N2Qc-vfQXTg
ITS OFFICERS GREET THE CITIZENS OF INDIA AND SCIENTIFIC COMMUNITY ON THE OCCASSION OF NATIONAL TECHNOLOGY DAY.
2018-05-11 21:50:39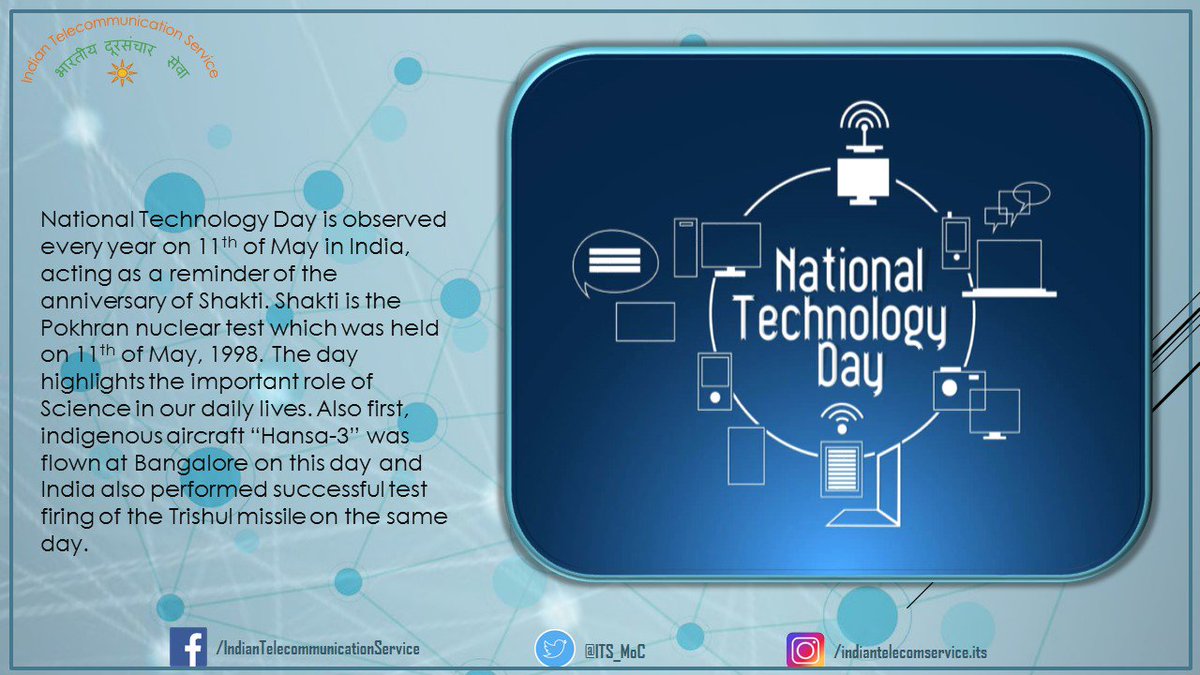 ITS Officers greet citizens of India and scientific community on the occassion of National Technology Day. National Technology Day is observed every year on 11th of May in India, acting as a reminder of the anniversary of Shakti. Shakti is the Pokhran nuclear test which was held on 11th of May, 1998. The day highlights the important role of Science in our daily lives.
INDIAN TELECOMMUNICATION SERVICE (ITS) 2016 BATCH OFFICERS CALL ON HON'BLE MINISTER OF COMMUNICATIONS SHRI MANOJ SINHA.
2018-05-08 21:01:59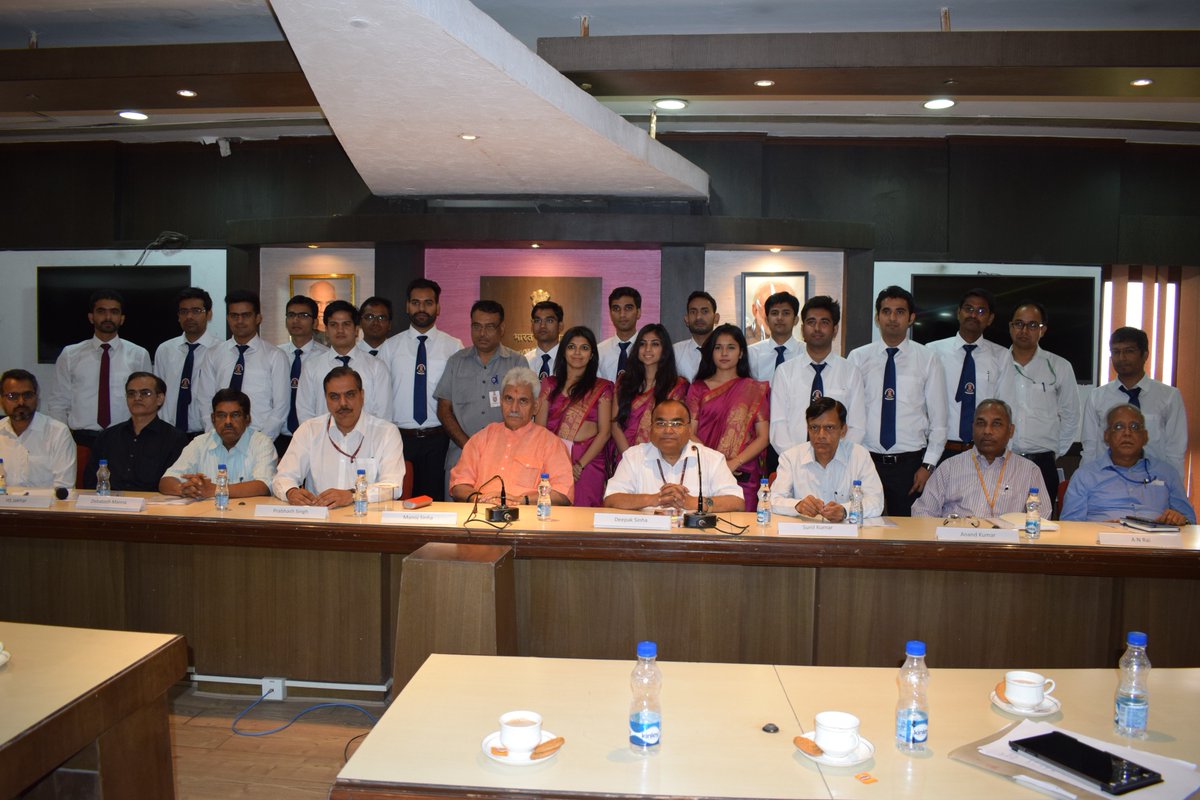 #ShapingFutureLeadership Indian Telecommunication Service (ITS) 2016 Batch Officers called upon Hon'ble Minister of Communications Shri Manoj Sinha at Sanchar Bhawan. Officers had an interactive session with Hon'ble Minister and senior officers of Department of Telecommunications. Young Officers discussed new ideas and framework with the Minister for the betterment of the Telecom sector of the country. Hon'ble Minister gave best wishes to the young officers in their career ahead.
More