Welcome to ITSA Portal
This is a platform for officers of Indian Telecommunication Services (ITS) to share their Views, News, Latest happening in the world of telecom and to remain in touch with each other. You need to have Username/Password to enjoy the full features of site.Please contact your CS or moderator to get your username and password.
About ITSA
ITSA (Indian Telecommunication Services Association) is an Association of ITS officers. The Indian Telecommunications Service, widely known as ITS, is an organised Group A Central Civil Service of Government of India. The appointment to this service is done through Combined Engineering Services exam held every year by Union Public Service Commission (UPSC) of India. The service has been created to meet the technical and managerial functions of the government in areas related to telecommunications.The Department of Telecommunications (DOT) had been run for years by this cadre of civil servants.The officers of ITS are working in senior management and administrative positions in the Department of Telecommunications (DOT), Bharat Sanchar Nigam Limited (BSNL), Mahanagar Telephone Nigam (MTNL), Telecom Consultants India Limited (TCIL), Telecom Regulatory Authority of India (TRAI),Telecom Dispute Settlement Administrative Tribunal (TDSAT),Unique Identification Authority of India (UID), Central Vigilance Commission (CVC) etc.At present, ITS officers are also working in many other central and state government assignments on deputation.
---
---
News and Events
SHAPING FUTURE LEADERSHIP- ITS 2015 BATCH OFFICERS CALL ON HON'BLE MINISTER OF COMMUNICATIONS
2018-03-17 19:53:25
ITS 2015 Batch Officers called upon Hon'ble Minister of State for Communications(I/C) Shri Manoj Sinha. Officers had an interactive session with Hon'ble Minister and senior officers of DOT. Young Officers came up with the new ideas and framework for the betterment of the Telecom sector of the country.
TELECOM REGULATORY AUTHORITY OF INDIA LAUNCHES DO NOT DISTURB (DND) 2.0 APP
2018-03-14 10:16:40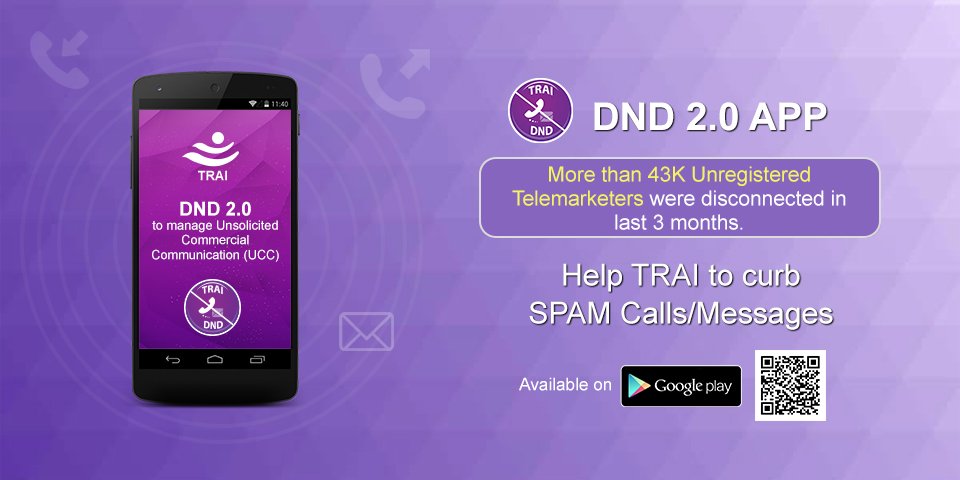 The Telecom Regulatory Authority of India (TRAI) has launched Do Not Disturb (DND 2.0) mobile App. The new release (built ground up) has the following additional features:
• An intelligent spam detection engine (for SMS only) to assist the subscriber in reporting
• Crowdsourcing of data about offending messages and calls to speed up detection of unregistered telemarketers
• Updates about action taken on complaints within the App
ITS Community requests all the citizens to make use of DND 2.0 App to stop unwanted calls and messages.
INTERVIEW OF SHRI M C SINGH ITS ON DD SHIMLA
2018-03-11 09:11:20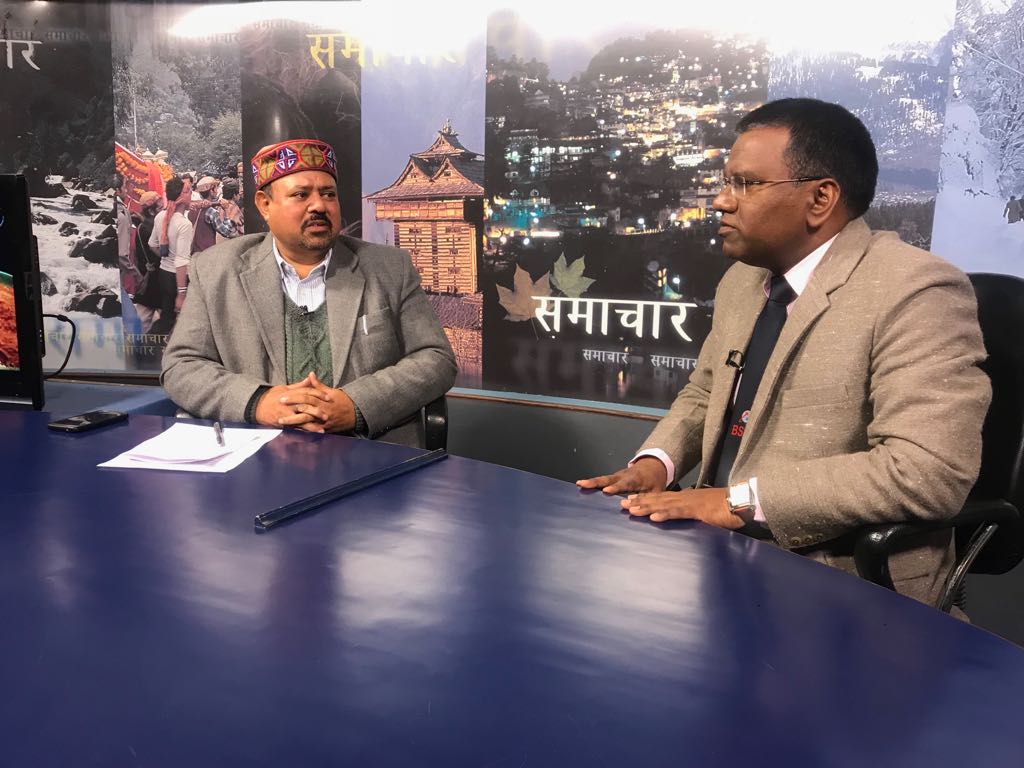 Exclusive Interview of Shri M C Singh ITS, GMTD Shimla on DD Shimla's show titled "दूरसंचार क्षेत्र में BSNL के बढते कदम" where the Officer discusses the current offers and future proposals to strengthen the BSNL services in remote/urban areas of Himachal Pradesh.
ITS COMMUNITY'S GREETINGS ON INTERNATIONAL WOMEN'S DAY
2018-03-08 10:37:35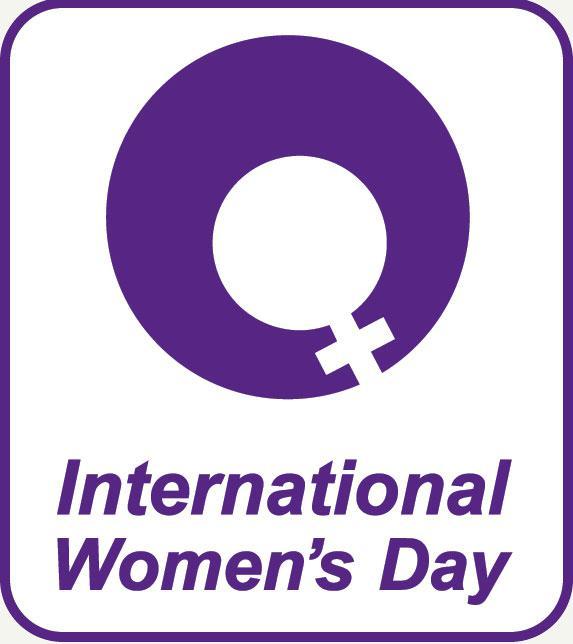 On the International Women's Day, All ranks of ITS give greetings to women in India. Women are the sheet-anchor of society, an inspiration for their families and for our nation. ITS Community salutes all Gentle lady Officers and staff of Department of Telecommunications.
#Narishakti
#VeerNaris
DIVYA SANCHAR WELFARE SOCIETY
2018-03-07 22:47:00

Divya Sanchar Welfare Society, an initiative of ITS Officers is formed with the primary aim of providing a highly modernized and unmatched quality dwelling units for its members.
More