Welcome to ITSA Portal
This is a platform for officers of Indian Telecommunication Services (ITS) to share their Views, News, Latest happening in the world of telecom and to remain in touch with each other. You need to have Username/Password to enjoy the full features of site.Please contact your CS or moderator to get your username and password.
About ITSA
ITSA (Indian Telecommunication Services Association) is an Association of ITS officers. The Indian Telecommunications Service, widely known as ITS, is an organised Group A Central Civil Service of Government of India. The appointment to this service is done through Combined Engineering Services exam held every year by Union Public Service Commission (UPSC) of India. The service has been created to meet the technical and managerial functions of the government in areas related to telecommunications.The Department of Telecommunications (DOT) had been run for years by this cadre of civil servants.The officers of ITS are working in senior management and administrative positions in the Department of Telecommunications (DOT), Bharat Sanchar Nigam Limited (BSNL), Mahanagar Telephone Nigam (MTNL), Telecom Consultants India Limited (TCIL), Telecom Regulatory Authority of India (TRAI),Telecom Dispute Settlement Administrative Tribunal (TDSAT),Unique Identification Authority of India (UID), Central Vigilance Commission (CVC) etc.At present, ITS officers are also working in many other central and state government assignments on deputation.
---
---
News and Events
ITS ASSOCIATION CONDEMN ATTACK ON JUNIOR DOCTORS IN NRS MEDICAL COLLEGE AND HOSPITAL, KOLKATA.
2019-06-16 11:37:46
Indian Telecom Service Association (ITS Association) strongly condemn the murderous and barbaric assault on Young Interns/ Doctors in NRS Medical College and Hospital at Kolkata. In a letter addressing Junior Doctors Assocation, Sh. Arvind Kumar Tripathi I.T. S, General Secretary, ITS (Central) Association outlined the need for proper security arrangements for doctors while discharging their duties and demanded exemplary punishment for the miscreants who are responsible for the entire incidence so that such events are not repeated in future.
ITS FRATERNITY MOURN THE SAD DEMISE OF SH. SARVENDRA SINGH ITS 1985.
2019-06-14 09:55:43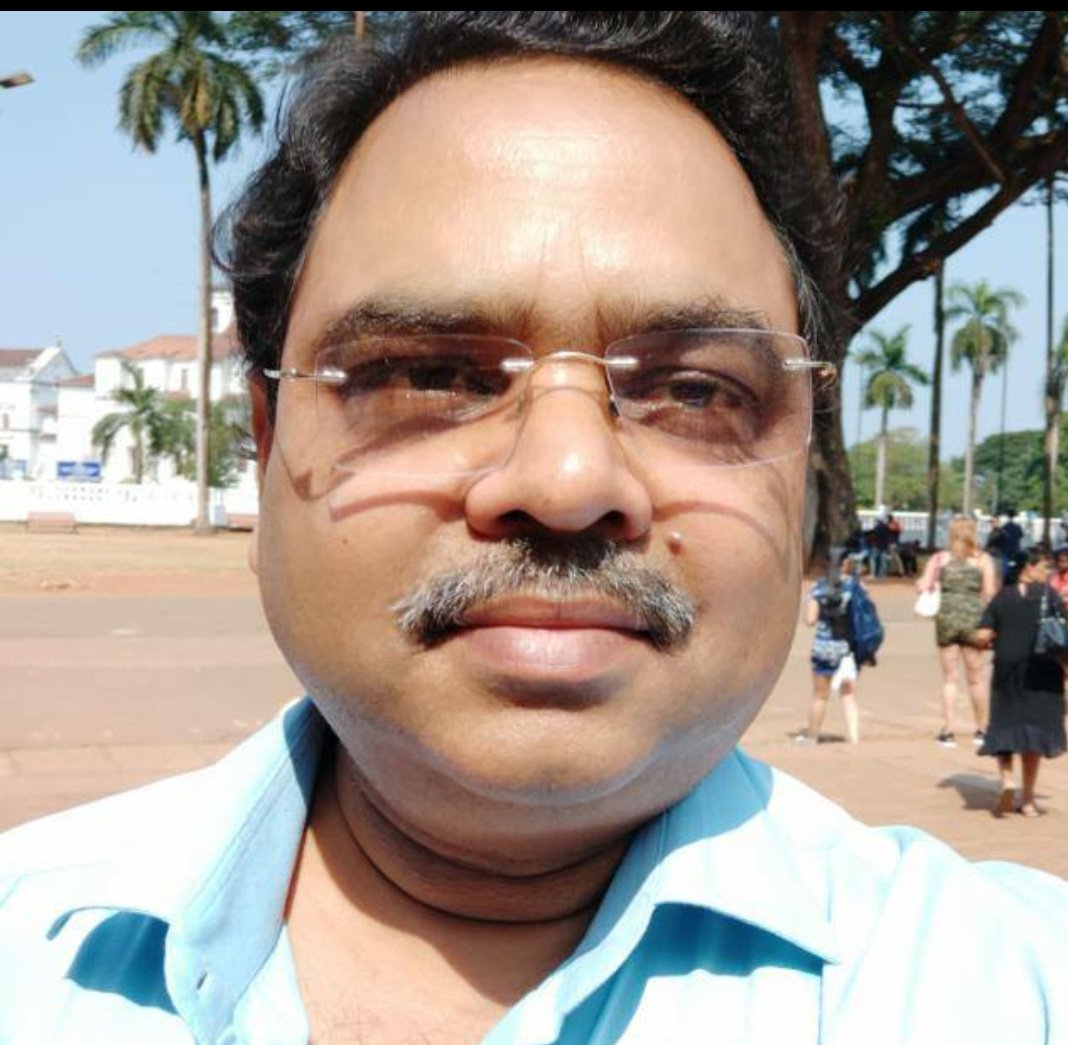 All ranks of Indian Telecom Service mourn the sad demise of Sh. Sarvendra Singh. Sh. Singh was an ITS Officer of 1985 batch and was presently posted as Sr. Deputy Director General Himachal Pradesh LSA. He was an upright and dynamic officer who was instrumental in setting up of Vigilance Telecom Monitoring (VTM) cells which later took shape of TERM cells as field offices of Department of Telecommunications.
ITS ASSOCIATION WELCOMES HON'BLE MINISTER OF COMMUNICATIONS SHRI RAVI SHANKAR PRASAD.
2019-06-05 10:06:55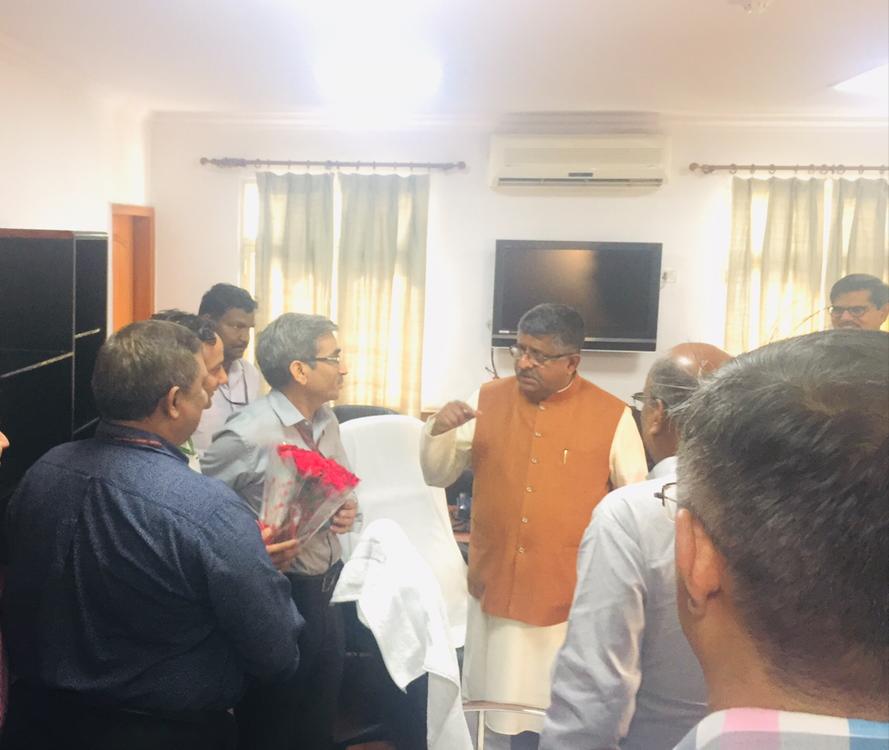 Indian Telecom Service Association led by General Secretary Shri Arvind Kumar Tripathi ITS welcomed new Minister of Communications Shri Ravi Shankar Prasad at his office in Sanchar Bhawan, New Delhi.
ITS FRATERNITY WELCOMES NEW MINISTER OF COMMUNICATIONS SH. RAVI SHANKAR PRASAD.
2019-06-01 16:53:12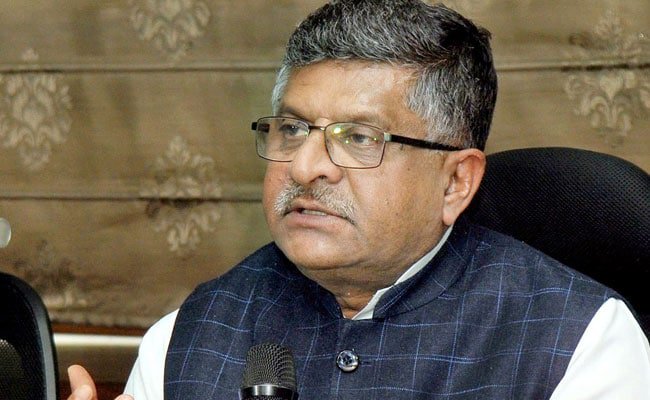 ITS Fraternity welcomes new Minister of Communications Shri Ravi Shankar Prasad. India is poised to play a major role in unfolding of Artificial Intelligence and Big Data in Information and Communication Technology sector.
A DELEGATION LED BY SENIOR DEPUTY DIRECTOR GENERAL ANDHRA PRADESH LSA CALLED ON HON'BLE GOVERNOR OF TELANGANA SH. E.S.L.NARISIMHAN.
2019-05-25 15:23:06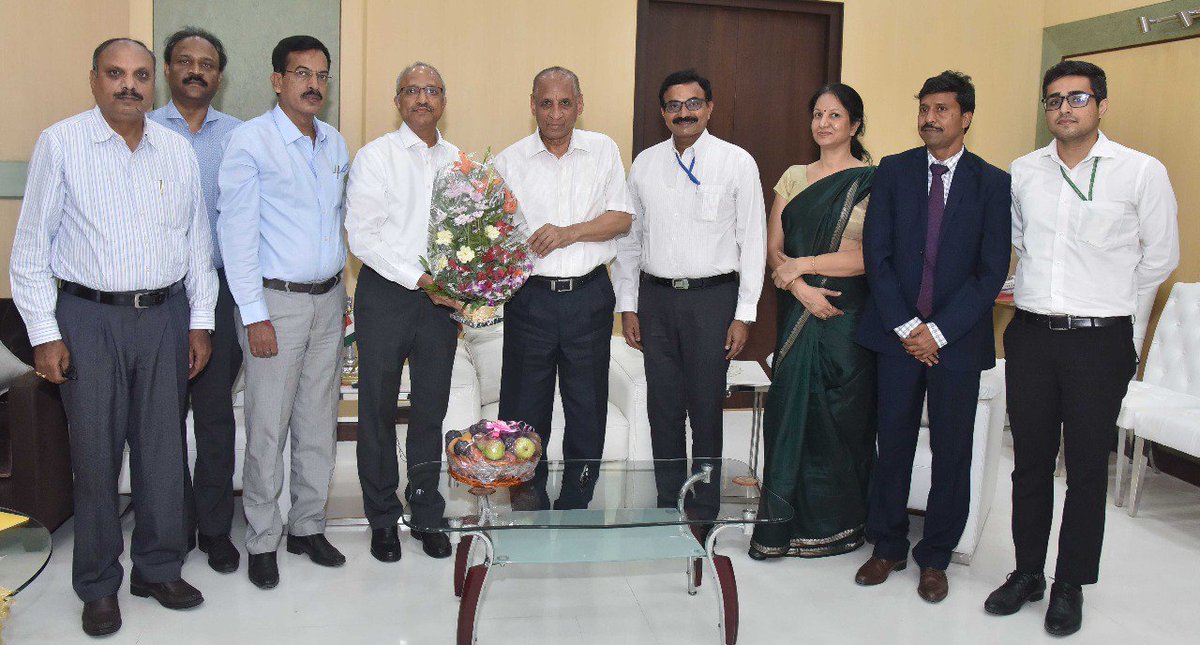 A Delegation led by Sr. Deputy Director General Andhra Pradesh LSA called on Hon'ble Governor of Telangana Shri E.S.L Narisimhan on the eve of World Telecommunication and Information Society Day. Governor said there is an urgent need to bring awareness among the public on mobile phone security threats and precautions to be taken while doing digital transactions through the mobile phone.He released an information leaflet on "Mobile Security Awareness - Threats and Precautions" brought out by the Telecom Department for the benefit of mobile users.
More