Welcome to ITSA Portal
This is a platform for officers of Indian Telecommunication Services (ITS) to share their Views, News, Latest happening in the world of telecom and to remain in touch with each other. You need to have Username/Password to enjoy the full features of site.Please contact your CS or moderator to get your username and password.
About ITSA
ITSA (Indian Telecommunication Services Association) is an Association of ITS officers. The Indian Telecommunications Service, widely known as ITS, is an organised Group A Central Civil Service of Government of India. The appointment to this service is done through Combined Engineering Services exam held every year by Union Public Service Commission (UPSC) of India. The service has been created to meet the technical and managerial functions of the government in areas related to telecommunications.The Department of Telecommunications (DOT) had been run for years by this cadre of civil servants.The officers of ITS are working in senior management and administrative positions in the Department of Telecommunications (DOT), Bharat Sanchar Nigam Limited (BSNL), Mahanagar Telephone Nigam (MTNL), Telecom Consultants India Limited (TCIL), Telecom Regulatory Authority of India (TRAI),Telecom Dispute Settlement Administrative Tribunal (TDSAT),Unique Identification Authority of India (UID), Central Vigilance Commission (CVC) etc.At present, ITS officers are also working in many other central and state government assignments on deputation.
---
---
News and Events
ITS OFFICERS APPOINTED IN AIIMS AS DEPUTY DIRECTOR (ADMINISTRATION).
2019-08-14 13:39:02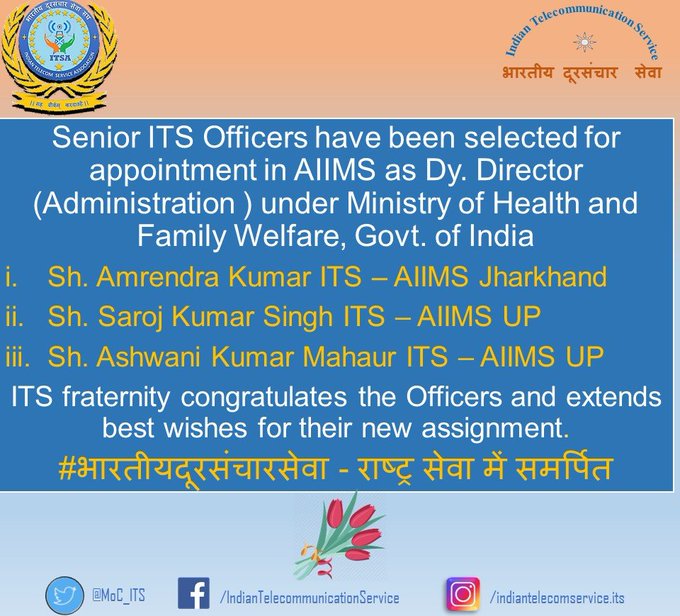 Senior ITS Officers have been selected for appointment in AIIMS as Dy. Director (Administration ) under Ministry of Health and Family Welfare. ITS fraternity congratulates the Officers and extends best wishes for their new assignment.
#भारतीयदूरसंचारसेवा - राष्ट्र सेवा में समर्पित
ITS ASSOCIATION WELCOMES NEW UNION TELECOM SECRETARY SHRI ANSHU PRAKASH.
2019-08-01 14:23:21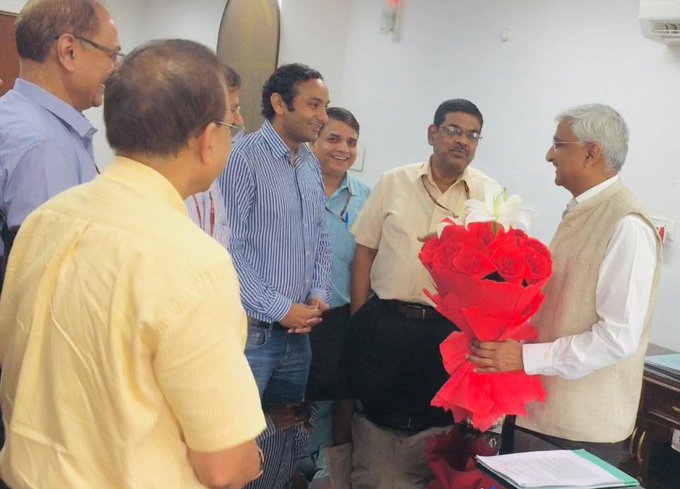 A delegation of ITS Officers led by Sh. Manish Meena ITS, Joint General Secretary ITS Association met Sh. Anshu Prakash , new Union Telecom Secretary. ITS Cadre expresses solidarity with the new Secretary as the Department leads the way in making India a Digital Powerhouse.
SHRI AMIT KUMAR SRIVASTAVA ITS APPOINTED AS CHIEF VIGILANCE OFFICER WESTERN COALFIELDS LIMITED.
2019-07-28 08:32:16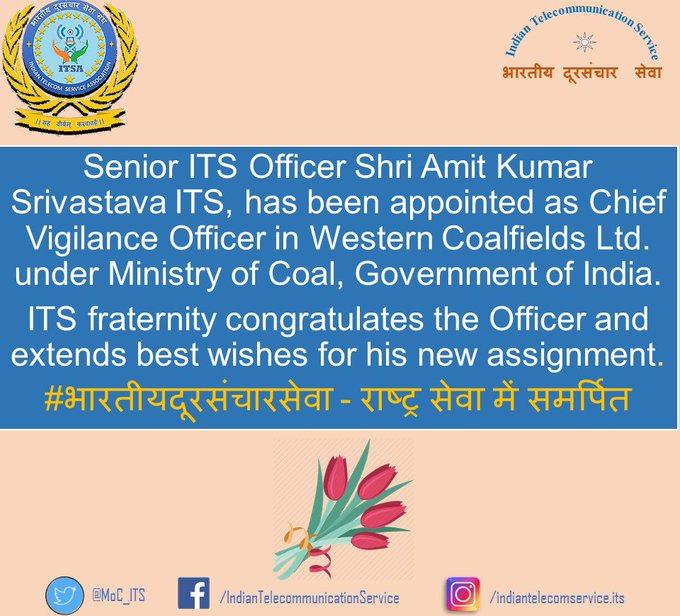 Senior ITS Officer Shri Amit Kumar Srivastava ITS has been appointed as Chief Vigilance Officer in Western Coalfields Ltd under Ministry of Coal, Government of India. ITS fraternity congratulates the Officer & extends best wishes for his new assignment. #भारतीयदूरसंचारसेवा - राष्ट्र सेवा में समर्पित
ITS 2016 BATCH OFFICERS CALL ON SH. SHAILENDRA KUMAR JOSHI, CHIEF SECRETARY TELANGANA.
2019-07-15 10:54:09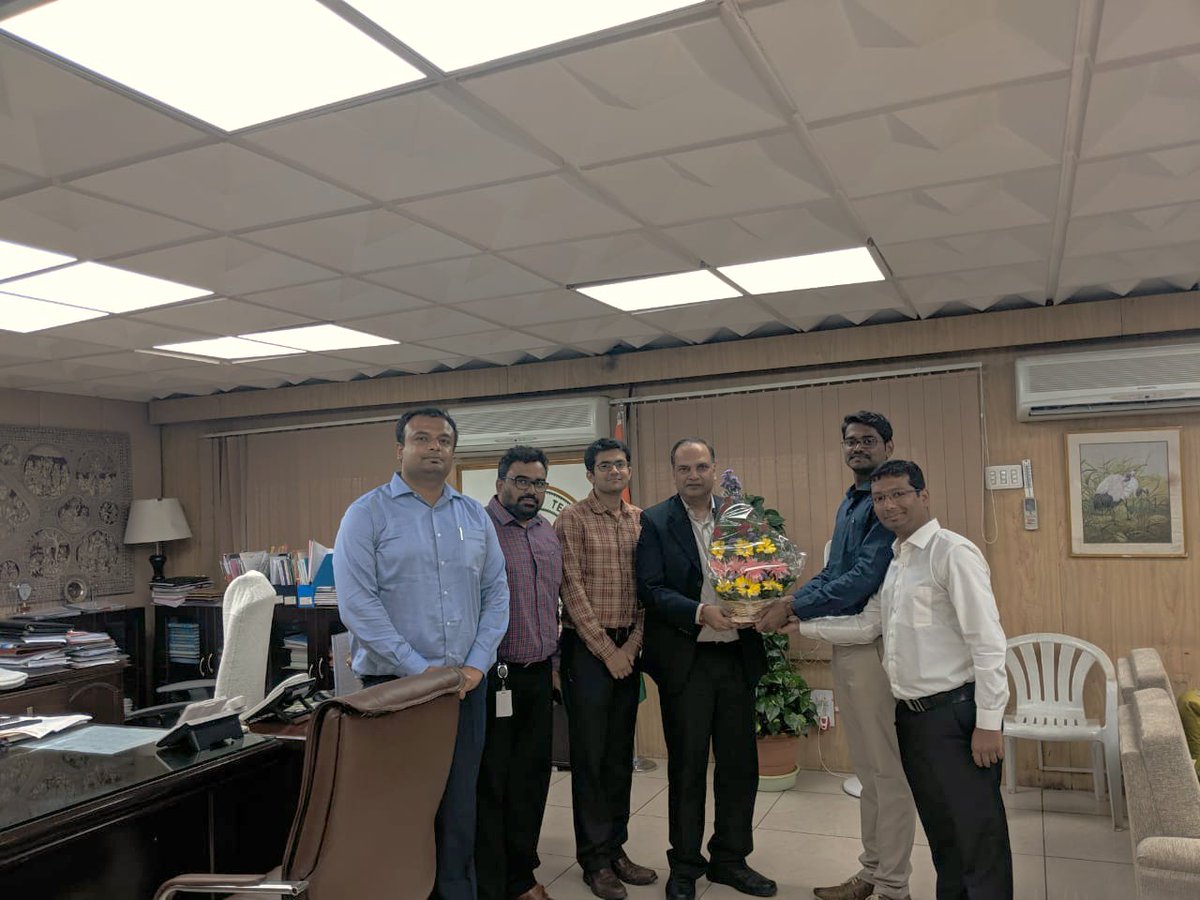 ITS 2016 Batch Officers met with Sh. Shailendra Kumar Joshi , Chief Secretary, Telangana. Officers are on visit to the State Government to study various ICT initiatives taken by the state government such as T-fibre, T-works, IoT policy and smart city project.
ITS ASSOCIATION WELCOMES NEW CMD BSNL, SHRI P K PURWAR.
2019-07-01 21:11:14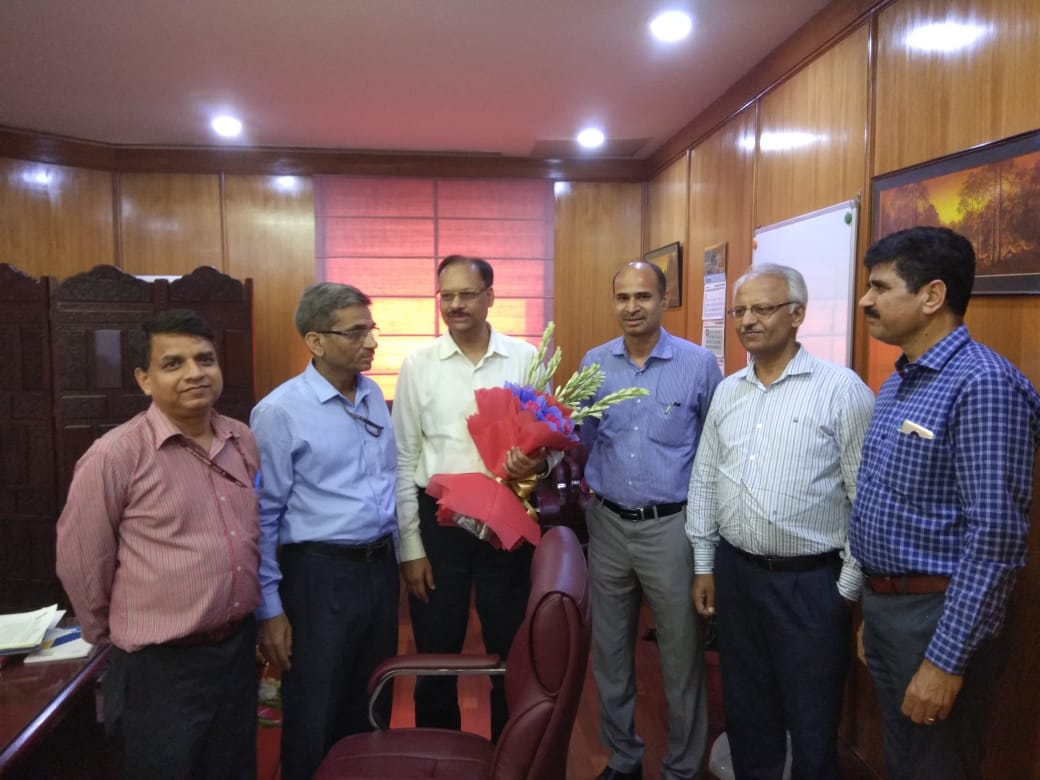 Indian Telecom Service Association (ITS Association) Office Bearers led by General Secretary Sh. Arvind Kumar Tripathi ITS called on new CMD ofBSNL India Sh. P K Purwar. They shared their views on strengthening BSNL for universal growth of telecommunications in India.
More