Welcome to ITSA Portal
This is a platform for officers of Indian Telecommunication Services (ITS) to share their Views, News, Latest happening in the world of telecom and to remain in touch with each other. You need to have Username/Password to enjoy the full features of site.Please contact your CS or moderator to get your username and password.
About ITSA
ITSA (Indian Telecommunication Services Association) is an Association of ITS officers. The Indian Telecommunications Service, widely known as ITS, is an organised Group A Central Civil Service of Government of India. The appointment to this service is done through Combined Engineering Services exam held every year by Union Public Service Commission (UPSC) of India. The service has been created to meet the technical and managerial functions of the government in areas related to telecommunications.The Department of Telecommunications (DOT) had been run for years by this cadre of civil servants.The officers of ITS are working in senior management and administrative positions in the Department of Telecommunications (DOT), Bharat Sanchar Nigam Limited (BSNL), Mahanagar Telephone Nigam (MTNL), Telecom Consultants India Limited (TCIL), Telecom Regulatory Authority of India (TRAI),Telecom Dispute Settlement Administrative Tribunal (TDSAT),Unique Identification Authority of India (UID), Central Vigilance Commission (CVC) etc.At present, ITS officers are also working in many other central and state government assignments on deputation.
---
---
News and Events
INDIA MOBILE CONGRESS 2019
2019-10-14 17:03:05
India Mobile Congress is the largest digital technology forum in South Asia. Organised by the Department of Telecommunications (DoT) and Cellular Operator Association of India (COAI), India Mobile Congress 2019 is scheduled for 14 October through 16 October 2019 at Aerocity, New Delhi. IMC has established itself as a leading platform for bringing together the industry, Government, academia, and other ecosystem players, to discuss and display the latest in the technology world.
87 वें वायु सेना दिवस के अवसर पर ITS समुदाय का संदेश।
2019-10-08 15:59:59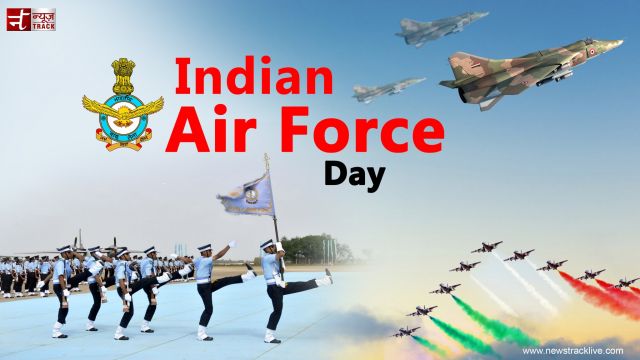 87 वें वायु सेना दिवस के अवसर पर, भारतीय दूरसंचार सेवा के सभी रैंकों की ओर से, भारतीय वायुसेना के समस्त पद और परिवारों को हार्दिक शुभकामनाएं। हमें अपने वायु योद्धाओं पर बहुत गर्व है जिन्होंने निस्वार्थ सेवा और अनुकरणीय साहस का प्रदर्शन किया है।

INDIAN TELECOMMUNICATION SERVICE CELEBRATES 150TH BIRTH ANNIVERSARY OF MAHATMA GANDHI.
2019-10-02 12:42:02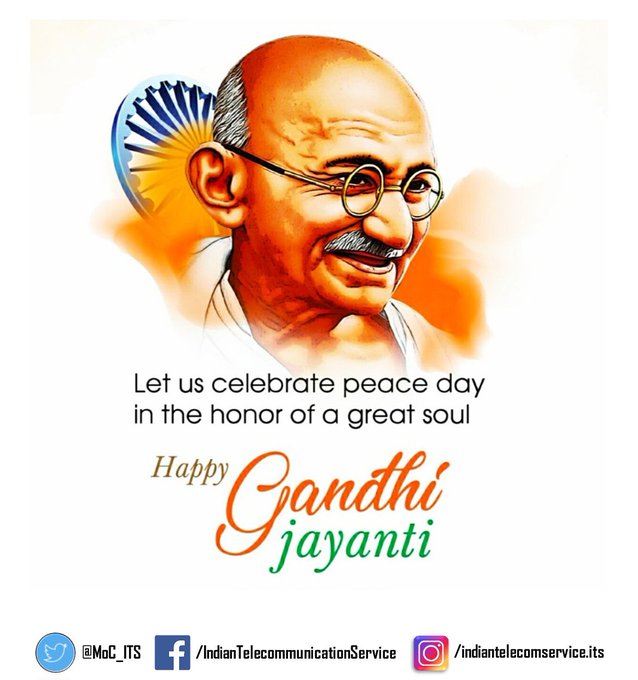 Indian Telecommunication Service celebrates 150th birth anniversary of Father of the Nation Mahatma Gandhi. On this day, let us all pledge to make India clean and green.
ITS 2018 BATCH PROBATIONERS CALL ON HON'BLE MINISTER OF COMMUNICATIONS SHRI RAVI SHANKAR PRASAD.
2019-09-29 21:00:46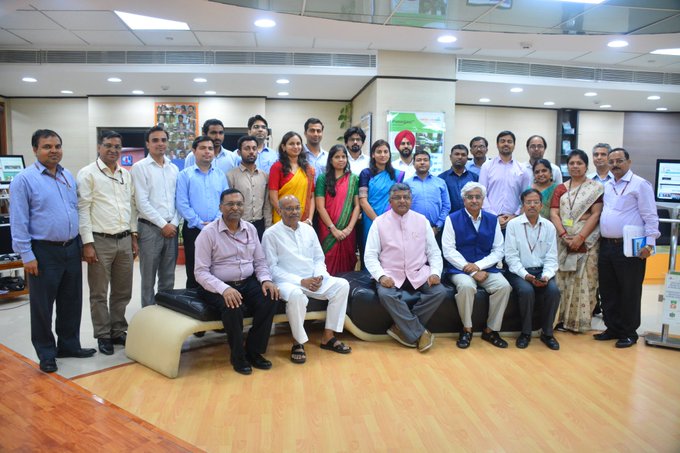 ITS 2018 Batch Probationers called on Hon'ble Minister of Communications Sh. Ravi Shankar Prasad , Minister of Communications (State) Sh. Sanjay Dhotre and Secretary (Telecom) Department of Telecommunications, Government of India.
Hon'ble Minister of Communications Sh. Ravi Shankar Prasad administered the oath of allegiance to India and to the Constitution of India to the young ITS Probationers.
Addressing the probationers, Minister said that they have to play a key role in spread of digital technologies to every part of country. He said young officers also bring new thoughts, perspectives & energy in the organisation. Minister urged them to work for the country with enthusiasm & motivation.
ITS COMMUNITY WELCOMES PROBATIONERS OF ITS 2018 BATCH.
2019-09-16 20:19:39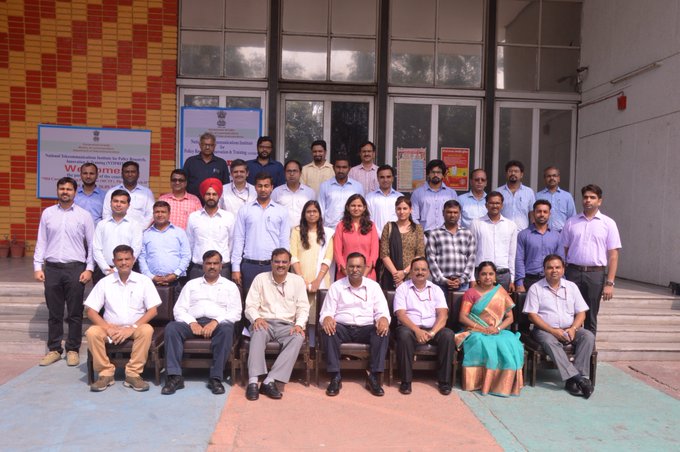 All Ranks of Indian Telecommunication Service- ITS extend their warm wishes and heartiest congratulations to the probationers of ITS 2018 Batch for joining Department of Telecommunications, Government of India. The two years training course got started today at National Telecommunications Institute for Policy Research, Innovation and Training (NTIPRIT), Ghaziabad. The 2 years training curriculum focuses on grooming ITS Probationers as Future leaders to handle various administrative matters in Government of India.
More